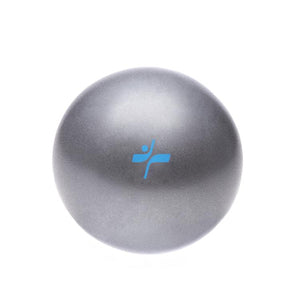 FLX BALL
A PERFECT PORTABLE TOOL TO ADD TO ANY TRAINING ROUTINE.
This inflatable 9-inch FLX Ball adds a level of instability and support to any training routine, challenging muscles in a new way. Add it to your Pilates, Yoga, or fitness routine to improve strength and increase balance, proprioception and body awareness!
BEST FOR: All fitness levels – golfers, tennis players, dancers, weekend warriors, runners, hikers and even walkers can benefit from the FLX Ball.
DESIGNED FOR:
Anyone looking for more core strength and balance. Ideal for Pilates, yoga, and even sitting at your desk for core work and lumbar support.
9-inch ball
Anti-burst rubber

Straw included for easy inflation

Portable and multi-use

Adjust pressure for varying difficulty

Improves strength

Increases balance, proprioception and body awareness